Stanton Bikes Slackline Release
June 23rd, 2011
By in Tech
I was first introduced to Stanton Bikes on the night of my 'Eventide' film premiere and from there have worked with them on the last steps promoting there first frame to be released, the Slackline. "The Slackline is a multipurpose frame that is designed to reward style while riding hard in all conditions. The snap, acceleration and berm hugging cornering comes from our low bottom bracket and short chain stays. Couple this with a tight, nimble geometry and slack angles; you have a versatile "bomb proof frame. Frame only price is £400GBP".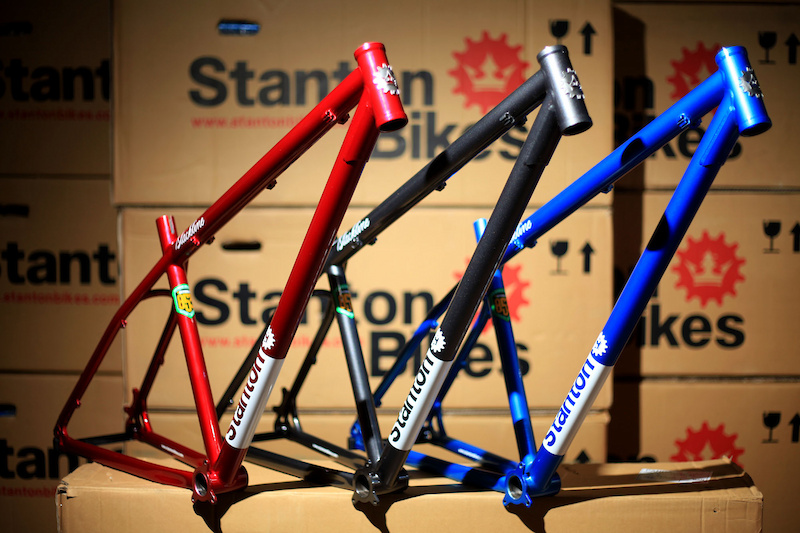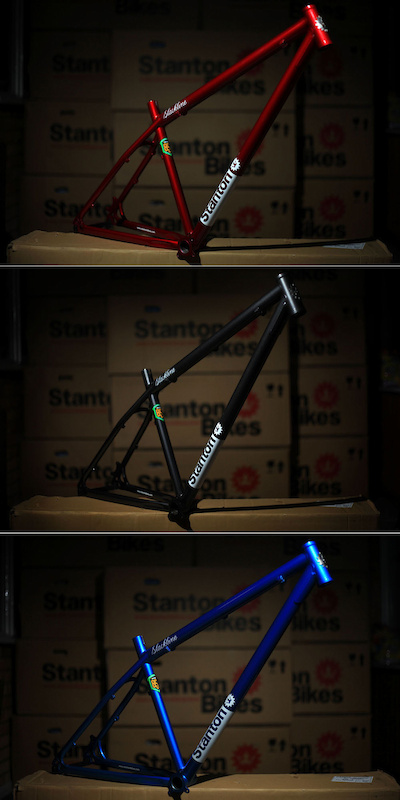 The Slackline features:
Double butted, seamless, air hardening, heat treated Reynolds 853 main tubes
Cold worked Reynolds 525 seat and chain stays
Generic replaceable mech hanger
Custom lazer cut 7mm thick dropouts
I.S.C.G 05  mounts
Gusseted down tube
73mm bottom bracket shell
Pewter head badge
Under lacquer graphics
Stove enamelled paint
And its Geometry reads:
Head angle 68 degrees
Seat angle 72 degrees
Seat tube length 16.5" and 18"
Top tube 22" on the 16.5" frame and 23 on the 18" frame
Chain stay length 16.3"
Bottom bracket height 12.4"
All of the measurements are taken with a 140mm travel fork at 25% sag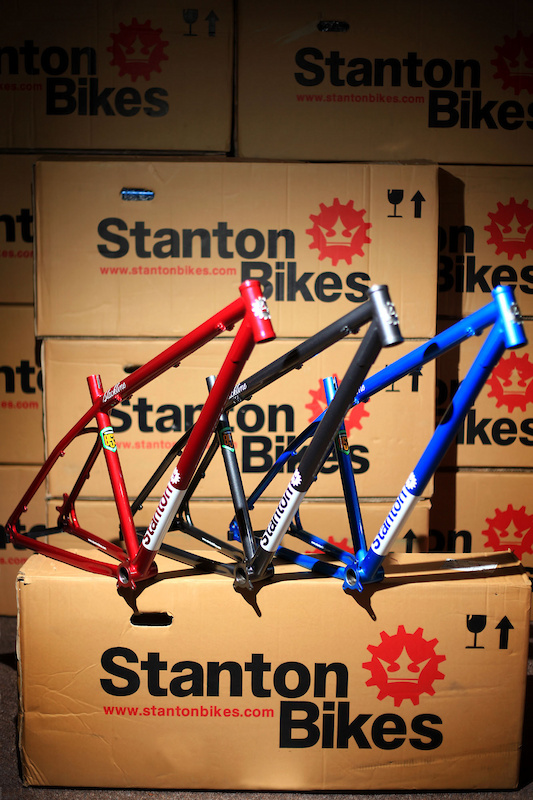 I have worked hard with the Stanton crew across the last 2 months and have got my very own Slackline built and they are a beautiful and light do it all frame! So check them out here – www.StantonBikes.com
They are now taking orders worldwide!
Thanks,
Tom Gaffney – www.flickr.com/thomasgaffney
Comments
comments
TAGS